XVIII Milan European Economy workshop – University of Milan, DEMM
The socio-economic impact of investment in science, 25-26 June 2020. STAY TUNED FOR THE FINAL PROGRAM!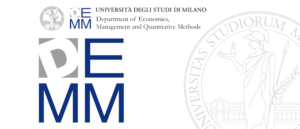 Workshop Coordinator
Massimo Florio
Organizing Committee
Luc Bernier (UNI Ottawa)
Eugenio Coccia (GSSI)
Simonetta Di Ciaccio (ASI)
Carlo Fiorio (UNIMI)
Anna Giunta (UNI Roma Tre)
Raffaella Manzini (LIUC)
Valentina Morretta (UNIMI)
Barbara SAK (CIRIEC)
Alessandra Tassa (ESA)
Silvia Vignetti (CSIL)
Objective
The Milan European Economy Workshops are devoted to in depth discussions on highly relevant policy issues for the European Union (EU). The objective of the 2020 workshop is to advance the debate on the socio-economic impact of large-scale science projects.
The traditional Big Science model has a top-down approach; it is typically linked to military and national ambitions and characterized by secrecy and restricted access to methods and data. In contrast, the new Research Infrastructure (RI) paradigm of science production, exemplified by the "Geneva model" of CERN, has a bottom up approach; it involves an international coalition of funders, it is accessible by multiple users and adopts an open science approach.
In Europe there are around three hundred major RIs supported by international coalitions and perhaps one thousand significant ones mostly funded by national governments and often with some support from the EU
Topics for discussion
This workshop aims at stimulating a discussion on the impact of large-scale science projects in terms of economic growth, social welfare, and fairness considering different analytical frameworks, case studies and policy implications.
Topics for discussion and research questions include:
Science, a public good, versus knowledge-based oligopolies
Social cost-benefit analysis of RI and other quantitative methods of impact assessment
Citizens attitudes and engagement on science: estimation approaches
Public procurement for innovation, its impact on high tech industries and socio-economic implications
Science and technology missions for public enterprises and economic players
Case studies on the interplay between large-scale science, RIs and technological innovation
Case studies: space science and technology, Earth Observation
STAY TUNED FOR THE FINAL PROGRAM!